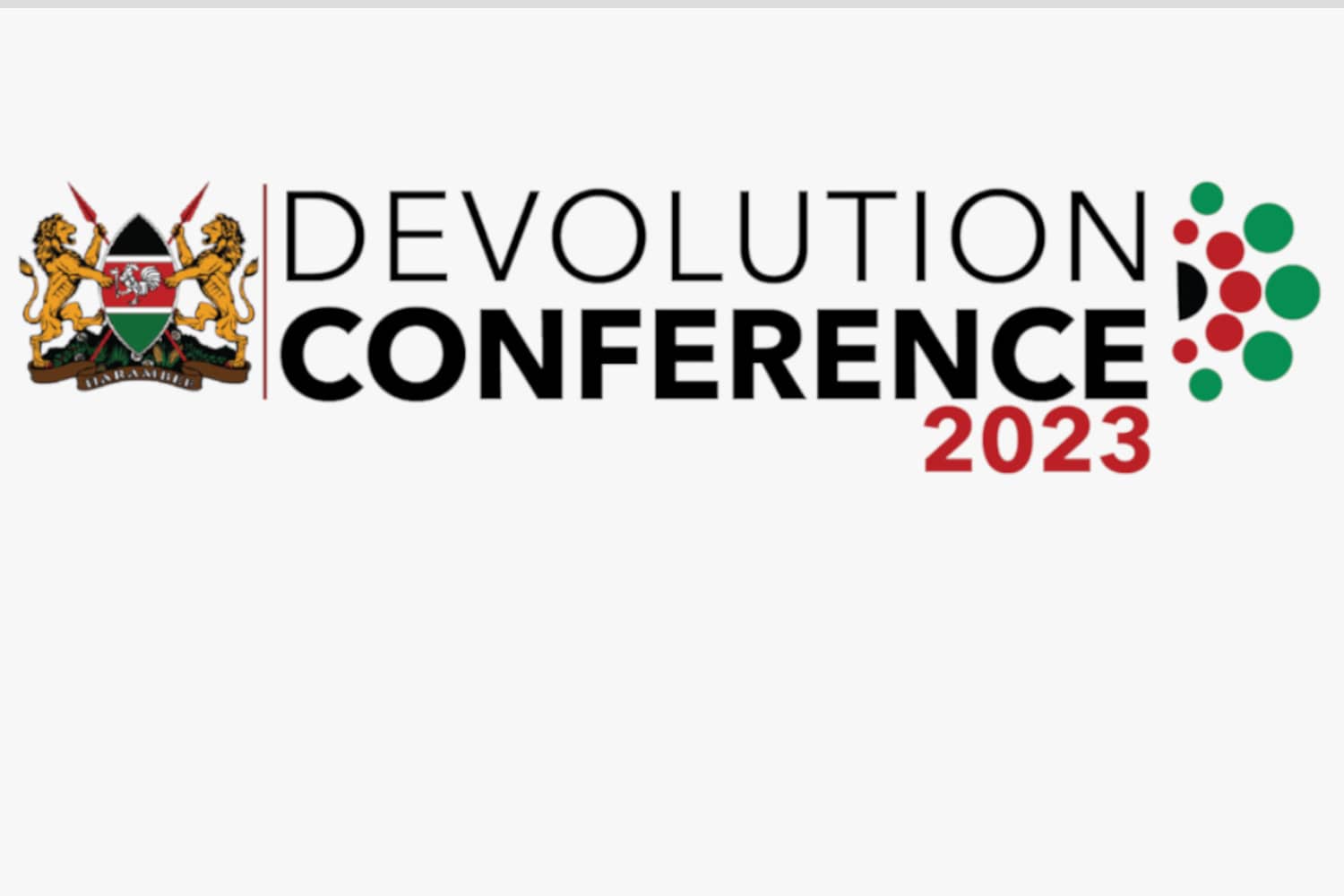 As a young Kenyan eagerly anticipating the future of our nation, I couldn't be more thrilled to share the exhilarating prospects that the Devolution Conference 2023 holds for our generation. Held in the picturesque city of Eldoret, Uasin Gishu County, from August 15th to 19th, this event marks a significant milestone in Kenya's journey of progress, especially for us, the youth.
Themed '10 Years of Devolution: The Present and the Future,' the conference not only reflects on the remarkable achievements of the past decade but also steers our gaze toward the horizon of possibilities that await us. The sub-theme, 'Driving Transformation from the Local Level: County Governments as the Centre of Economic Development,' underscores the pivotal role that our counties play in shaping the economic landscape of Kenya.
Organized by the Council of Governors (CoG), this gathering is set to be an intellectual and developmental extravaganza, featuring a lineup of inspiring keynote speakers, including H.E Anne Mumbi Waiguru, H.E FCPA Ahmed Abdullahi, H.E Stephen Kipyego Sang, and H.E Jonathan Bii. These leaders are at the forefront of transforming our nation, and their insights promise to be a guiding light for our collective journey.
The conference is not merely a forum for discussion; it's a vibrant tapestry of knowledge sharing, interactive workshops, and networking opportunities. With nine engaging workshops on strategies that have proven to be effective, and three full days dedicated to networking, it's a platform that connects us to both local and global thought leaders and practitioners.
I'm particularly excited about the emphasis on youth development and empowerment through sports. The marathon held at the Kipchoge Keino Stadium on August 15th was more than just a race; it was a celebration of our county's sports prowess and an acknowledgment of the talents that often find their roots in grassroots communities. The commitment of the government, articulated by the Sports Cabinet Secretary, Ababu Namwamba, to elevate our sports facilities to international standards, is a testament to their dedication to nurturing our talents.
Eng. Lucy Ng'endo, the Uasin Gishu County Executive for Youth, Sports, ICT, and Innovation, resonates with our aspirations as she lauds the government's support in constructing world-class sports facilities. This not only provides us with platforms to showcase our skills but also inspires us to dream bigger and aim higher.
But the conference isn't just about sports; it's about amplifying our voices, showcasing our innovations, and participating in discussions that will shape our nation's future. The Children's Conference held prior to the main event, under the theme 'Empowering Young Voices: A Decade of Devolution and the Future of Children in Kenya,' was an essential prelude to our active participation in the Devolution Conference 2023.
As we register for this transformative event, we embrace hope, excitement, and anticipation. The Devolution Conference 2023 is not just a conference; it's a catalyst for change, a celebration of progress, and a platform for the youth to shine. Our future is intricately woven with the success of devolution, and this conference is our stage to contribute, learn, and forge connections that will shape our destinies.
As a Kenyan youth, I stand on the threshold of a promising era, and the Devolution Conference 2023 is my stepping stone towards a brighter tomorrow. Together, we will celebrate the gains of devolution, learn from the best minds, and collectively build a Kenya that we are proud to call home.