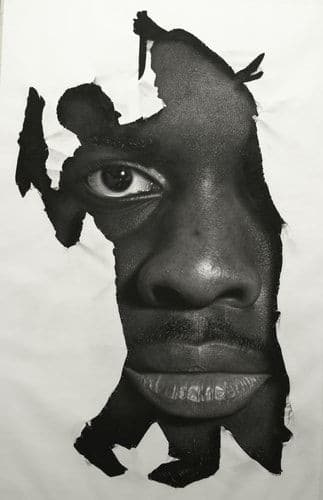 For a long time, technology has been an advantage to society. Technology has made work easier for everyone. Since its beginning, it has helped in all sectors of society; the economic sector, social and financial sectors. Technology, however, comes with its pros and cons; in the recent past, there have been cases where people have been affected by using technology.
The internet is not only a place where people meet, connect, and share fun things. It is also where people are misguided, manipulated, and misinformed since most people in the post-modernist world identify themselves with the information they get from the internet. We have seen cases of how people go into depression or even commit suicide due to the internet falling into the wrong hands of those who exploit it for their good.
In Kenya, people are scammed mostly for their money, 'Tuma kwa hii number' is one of the biggest scams that people receive on their cell phones, most people receive these messages from an unknown number, and in most cases, they send money to them. This happens mostly in cases where a parent receives a message saying, 'The school has asked for a calculator, mum please send the money to this number.' Parents with children will send money, thinking it is actually from their children's schools. In cases like this, parents are the most vulnerable people. Some fraudsters also call identify themselves as agents of Safaricom and ask for personal details from an individual. Individuals who share this information usually fall victim to con artists; sharing such vital information can result in identity theft and losing money or any valuables that one has. Such a case happened a couple of months ago in Kericho county, where a man was arrested for sim card swapping cases, where he managed to con several people, the man, identified as Mutai, was arrested in Kericho by the county Commander and this man is believed to have coned COTU Secretary General Francis Atwoli sh. One hundred thousand some years back.
Kenya, a third-world country, faces many economic challenges; people do all they can to get money. Most women in Kenya are looking for easier ways to overcome poverty, either within or outside the country; with this, they can pay for any good deal that comes their way. Being married by a white man or leaving the country is one of the easy ways to escape poverty; people have disguised themselves as mzungu men, using fake profiles while some ask these women for money so that they can connect them with the whites. After these people receive payment, they remove their profiles and go on to the next victim leaving these women broke and more desperate.
Desperate times call for desperate measures to access better education or study while working, and many parents have decided to send their children abroad for further studies. Con artists have used this to their advantage and formed companies that disguise themselves as travel agents and conned these parents off their money. A recent case of a student from Uasin Gishu was brought to the internet when she fiercely confronted the Uasin Gishu governor, Mandago, and his deputy when they failed to fulfill their promise. The student, identified as Mercy Tarus, complained about how parents sold their properties and called for fundraising to get the money to pay for their children to go abroad for work and study; more than 100 parents had put their money into the Uasin Gishu Overseeas Education Trust. They threatened to disrupt the 10th devolution conference when the county government decided to refund them the money.
Defamation, bitcoin mining, cyberbullying, phishing, and betting odds are other internet scams that have enabled the wrong people to take advantage of others. Individuals who fall victim to these acts usually end up in a worse state than before, causing psychological, mental, and physical problems. One should be more careful when dealing with the internet since scammers have a way of playing with the psychology of a person rendering everyone vulnerable. With the internet being an advantage, it is also inhumane.