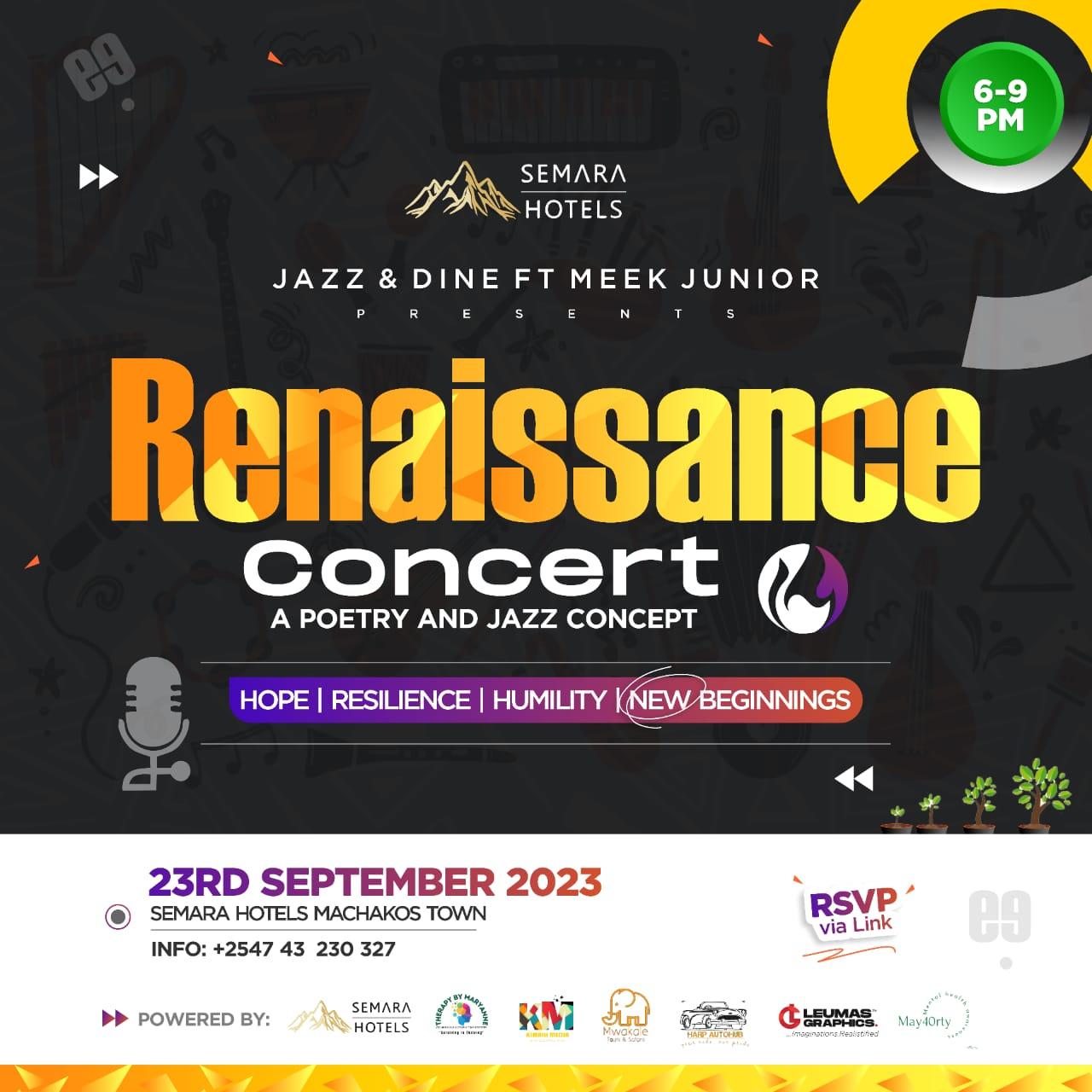 A POETRY AND JAZZ CONCERT. HOPE, RESILIENCE, HUMILITY & NEW BEGINNINGS
The Renaissance Concert is an exciting story of the rebirth of an artist tracing his way back to the stage as a performer. His motive to comeback, is fueled by life lessons acquired during his sabbatical and his comeback promises to be nothing short of memorable.
As with all things that have life, his story will be resuscitated on the stage at Semara Hotels, Machakos on 23rd September 2023.
This will be a thorough re-introduction to the man and the artist, Meek Junior.