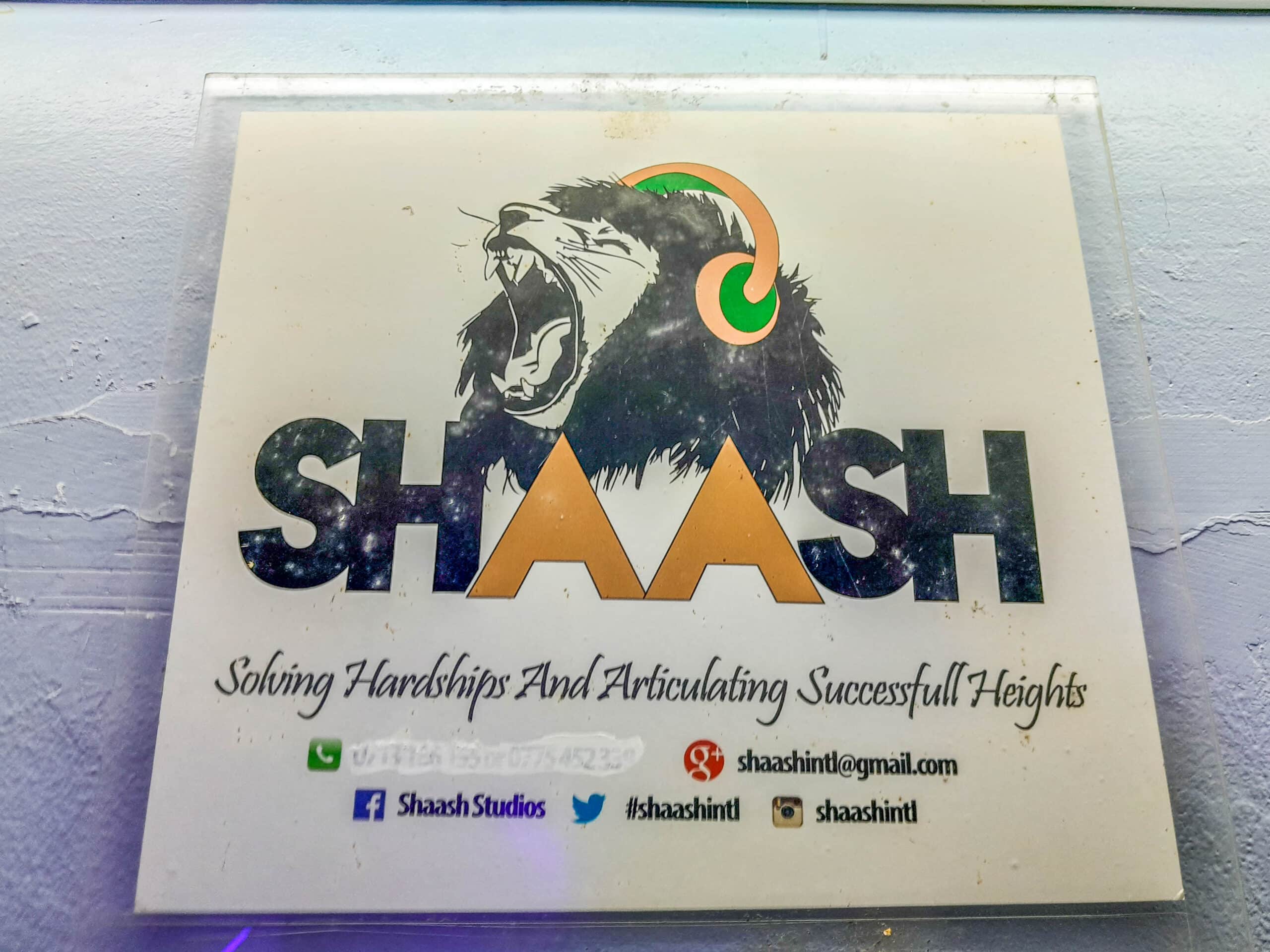 Nairobi, Kenya – In 2014, the music industry witnessed the birth of an extraordinary studio that would go on to transform the lives of aspiring artists and marginalized individuals. S.H.A.A.S.H Studio, an acronym for "Solving Hardships and Articulating Successful Heights," was founded by the visionary music producer Simon Gikonyo, known by his stage name Koshman. Nestled in the bustling neighborhood of Ngara, Nairobi, this studio has become a haven for creative expression and a catalyst for community development.
As one steps into S.H.A.A.S.H Studio, they are greeted by a professional reception area and a welcoming waiting bay. The studio, situated in the basement of a commercial building, exudes an air of professionalism and creativity. Inside the well-lit and meticulously arranged control room, producers and audio engineers diligently work their magic. Separated from the control room by a large glass partition, a state-of-the-art recording booth allows engineers to collaborate seamlessly with recording artists.
The recording booth is a spacious and soundproofed sanctuary, painted in vibrant yellow, red, and green hues. It is equipped with an impressive array of live instruments, including electric guitars, pianos, acoustic guitars, drums, and recording microphones. Whether it's a solo artist or a full band, SHAASH Studio accommodates all, ensuring that their musical visions come to life. Moreover, the versatility of the recording booth enables it to be utilized for voice-over work and podcast recordings, further expanding the studio's creative horizons.
What sets SHAASH Studio apart from others is its commitment to preserving the rich history of Kenyan music and audio recording. The studio proudly displays historical artifacts, including signed albums from some of Kenya's greatest artists and the mixing equipment and video cameras used in the iconic Voice of Kenya studio. A notable addition to their collection is an acoustic guitar gifted by Freshley Mwamburi, the renowned singer behind the hit song "Stella Wangu." These artifacts serve as a reminder of Kenya's musical heritage and inspire the artists who walk through SHAASH Studio's doors.
Over the years, SHAASH Studio has had the privilege of collaborating with industry giants like King Kaka, Bamboo, Harry Kimani, Chiwawa, Kitu Sewer, Johnny Viggeti, Ukoo Flani, Mwafreeka, Judge from Black Duo, MC Kaa, and top producers like Mojay. This association with musical heavyweights has spurred Shaash Studio to nurture emerging talent. Recognizing that financial barriers often hinder gifted individuals from pursuing their dreams, Simon Gikonyo initiated talent searches and partnered with mentors and producers, offering aspiring artists free recording sessions.
SHAASH Studio's commitment to community outreach extends beyond the music industry. Gikonyo identified a wealth of untapped talent within marginalized groups, including street children, homeless families, people with disabilities, and youth from impoverished backgrounds in Mathare and Korogocho slums. The studio implemented programs targeting these individuals, organizing talent searches and recording sessions in prisons such as Nairobi West Prison and Kamiti Prison.
During these sessions, Gikonyo would consult with inmates, inquiring about their desired collaborations. SHAASH Studio would then connect them with artists who shared their musical preferences. Gikonyo firmly believed that prisons housed numerous talented individuals with ample time to write exceptional material. By offering such opportunities, the studio aimed to combat depression and fill the inmates' lives with purpose, enabling them to create music that resonated with their souls.
To ensure the recognition and fair compensation of these budding artists, SHAASH Studio took steps to register them with music regulatory bodies such as the Performers Rights Society of Kenya (PRISK) and the Music Copyright Society of Kenya (MCSK). This not only validated their talent but also ensured that they would receive their rightful earnings. SHAASH Studio undertook the responsibility of producing and distributing the music, utilizing its connections with radio stations such as Ghetto Radio and Radio Jambo to amplify the artists' voices.
However, the studio faced an unforeseen setback with the onset of the COVID-19 pandemic, forcing its temporary closure. Undeterred, SHAASH Studio is currently working tirelessly to reopen its doors and resume its noble mission of community development and showcasing Kenya's extraordinary talents that would have otherwise remained unnoticed. In addition to its core music production, the studio aspires to expand its portfolio to include radio and podcast production, as well as voice-over services.
In a world often marred by hardships and struggles, SHAASH Studio stands as a testament to the power of music to transcend boundaries and uplift communities. By providing a platform for artistic expression and supporting individuals from all walks of life, this humble studio has become a beacon of hope, creativity, and social change. As the curtains rise once again on SHAASH Studio, the resounding melodies and untold stories of Kenya's hidden talents will echo through the walls, reminding us of the transformative potential within each of us.